Time Square Diner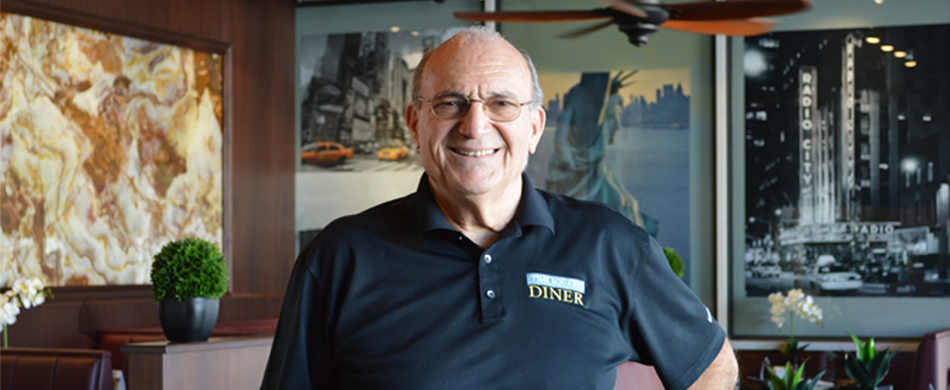 "Quality gourmet food at affordable prices" has been Chef Nick Chios' philosophy throughout his 40 year culinary career.
Chef Nick began his career as a cooking apprentice working in a New York diner in the late 60's.
His passion for the culinary arts led him to attend Boston's North Eastern University of Culinary Arts where he later graduated in 1971.
Thereafter, Chef Nick has continuously impressed restaurant patrons in five star restaurants like the Brookville House, Chio's Café and Stefan's Country Restaurant. His continued passion for cooking and drive for excellency has led to such masterpiece creations as the "Shrimp Athena", "Scampi Maison" and "Veal Brazil" just to mention a few. In 2004 Chef Nick opened Soprano's Pizza and Mediterranean Grill in Palm Bay, Florida. And now Nick brings his passion to the Suntree area with the creation of Time Square Diner – a New York themed diner serving many of Nick's specialties for breakfast, lunch and dinner.
His culinary passion is to incorporate his gourmet cooking experience in pursuit of perfect everyday items from pizza and sandwiches to pasta and seafood. "Quality gourmet food at affordable prices" was Chef Nick's philosophy in the late 60′s and continues to be his philosophy today.