Care Managers Earn Upgraded Certification at One Senior Place
Comments Off

on Care Managers Earn Upgraded Certification at One Senior Place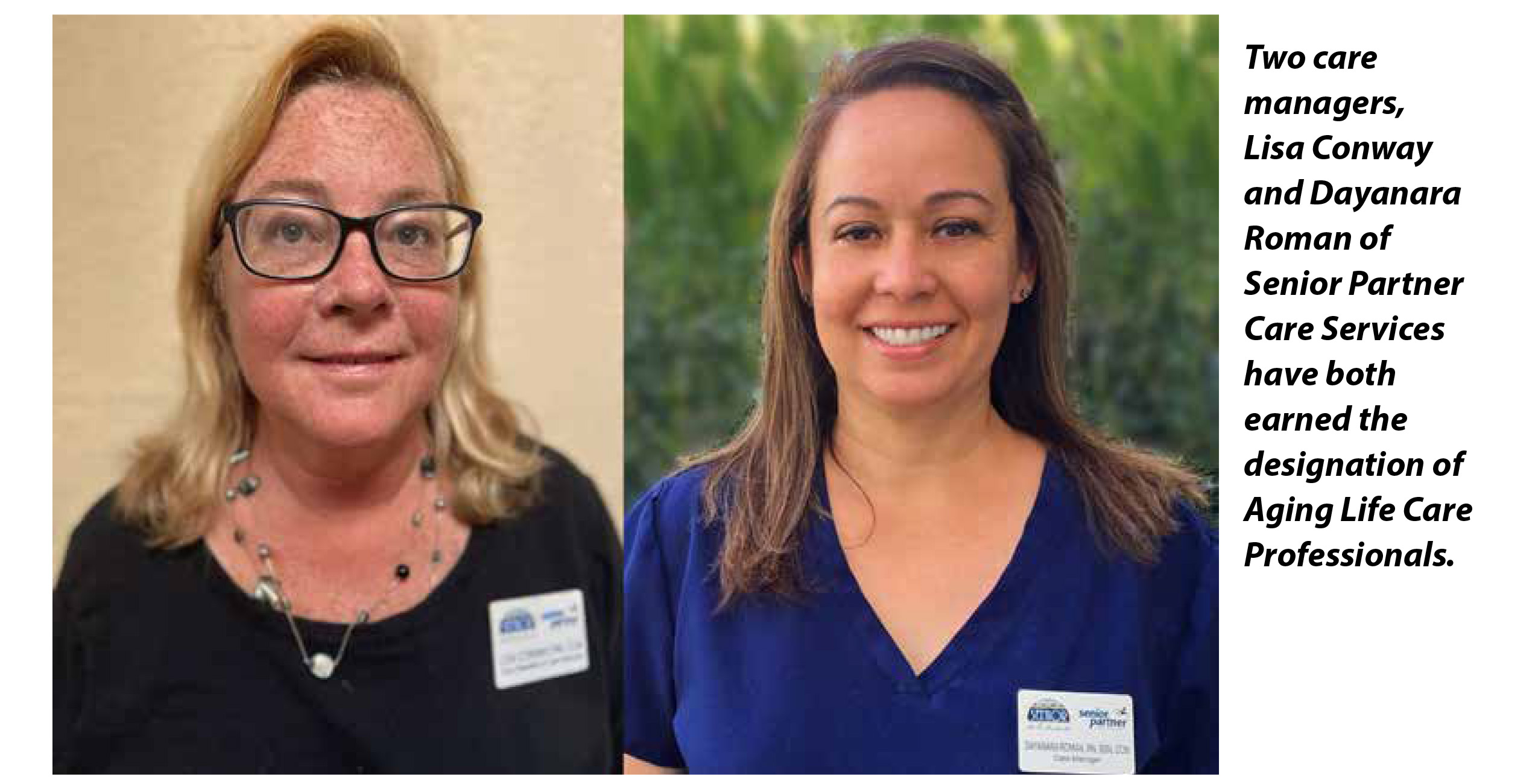 When it comes to geriatric management, there is much one must know. Becoming educated in many fields relating to aging life care, including gerontology, nursing, social work, psychology and occupational therapy are required.
Last month, two care managers who work with One Senior Place located in Viera /Suntree area; Lisa Conway and Dayanara Roman, earned their certification from the Aging Life Care Association, America's professional care management association.
"In order to earn this designation, Care Managers must have their skills scrutinized through rigorous testing," said Barbara Fradkin, One Senior Place Director.
With more than 23 years of nursing experience, Lisa Conway an RN and Vice President of Care Services at One Senior Place has been able to offer a wealth of valuable knowledge to seniors here.
Her background in emergency services, hospital administration, hospice, senior living and her role as a nursing supervisor for an in-patient mental health unit, along with her own personal experiences in dealing with Alzheimers' has allowed her to provide support and insight to seniors experiencing many in-home needs and various situations.
Dayanara Roman, an RN for nearly a decade has a background in behavioral health, oncology and end of life care. She is also a certified chemotherapy nurse.
She said she enjoys building relationships with families and patients, and appreciates when family members tell her thank you for her services.
Roman is also currently working with the Department of Children and Families to provide safe homes for children transitioning into care.
"Certification definitely conveys mastery and is a mark of excellence," Fradkin added. "In addition to annual requirements and a strict code of ethics for the Care Managers, certification also gives consumers a way to differentiate between providers, so they can find the most skilled practitioners in the field."
Senior Partner Care Services is a trusted One Senior Place Company that makes seamless, integrated, In-Home Care a reality. One Senior Place is a marketplace for resources and provider of information, advice, care and on-site services for seniors and their families.